Trigger Point Therapy
Nothing interferes with your quality of life like dealing with constant pain. We want to make sure you don't have to.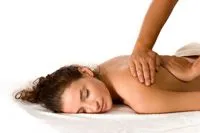 Research shows that trigger points are often the primary cause of pain and are a factor in nearly every painful condition, which is why we offer trigger point therapy.
With trigger point therapy, we can help alleviate the source of your pain using cycles of isolated pressure and various release techniques, including Myofascial release. During each cycle, you actively participate by deep breathing and identifying the exact location and intensity of your discomfort. These techniques allow for the release of constricted areas in the muscle that are causing the pain; consequently, relieving the pain.
By visiting our office for trigger point therapy, you may get relief from your pain in as little as one visit. Continuing trigger point therapy on a regular basis can help you effectively manage your pain and stress naturally. Contact us today to learn more about trigger point therapy and how you can start living pain free and enjoying life again.
For more information on Myofascial Release in the Troy, MI area call Transformation Wellness Center, LLC at (248) 918-4898 today!